Arabinogalactan
This 'Prebiotic' is a Powerful Immune System Booster!
Arabinogalactan (quite a mouthful isn't it?), a 'prebiotic' (read on for the definition of 'prebiotic') found in some fruits, vegetables and grains can boost the immune system.
The immune system helps the body defend itself against infection or disease.
As we age, the effectiveness of the immune system declines.
"Friendly" bacteria in the digestive system are important for maintaining a healthy immune system.
Sources: Cancer Research Institute, National Institutes of Health
We've all heard the old adage about eating an apple a day, but can a tomato a day keep the doctor away? While it may not be that simple, it is true that tomatoes (as well as carrots, radishes, pears and wheat) contain a substance called arabinogalactan, which can help boost your immune system to keep you healthy.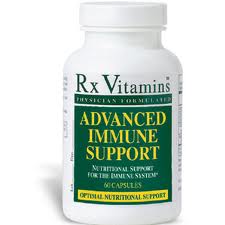 This pre-biotic is a polysaccharide (a class of carbohydrates) that the US Food and Drug Administration (FDA) has approved as an excellent source of dietary fiber.
The American Dietetic Association reports that most Americans consume between 12 and 17 grams of fiber each day, although the recommended daily intake is between 20 and 35 grams. Why is that so important? Because getting the recommended amount of dietary fiber supports a healthy cardiovascular and digestive system.
More recently, however, it has gained attention as a "prebiotic" and a powerful immunity booster. Recent research reported in the British Journal of Nutrition indicates that prebiotics, necessary for a healthy immune system, act as a food source in the intestinal tract for symbiotic micro-flora ("friendly" bacteria, or probiotics).
Accumulating evidence suggests that beneficial bacteria in the intestines offer a number of important health-promoting benefits, including the support of healthy immune functions.
According to a report in Alternative Medicine Review, it has been shown to enhance immune functions, such as helping to lower your risk of illness and disease, and helping to promote healing.
And this substance not only acts as a prebiotic, stimulating the growth of beneficial bacteria, it also inhibits growth of harmful bacteria, thus giving your immune system an added boost. And that's important because the condition of your immune system determines your overall health.
Additionally, it appears to have the ability to build a more responsive and balanced immune system in those who face stress. It is an adaptogen -- it helps promote a balanced response to stress by acting as an adaptogenic agent, improving weak aspects of the immune system and suppressing the negative aspects that result from stress.
While you may enjoy eating tomatoes, carrots, pears and other plant foods that contain arabinogalactan, the amount in each of these foods is minimal.
The richest, most abundant source is found in plants of the genus Larix, which includes the Western larch tree, a type of pine.
But don't worry; you don't need to add pine bark to your menu plans. Arabinogalactan is available in nutritional supplements, typically as part of a proprietary blend targeted for improved immune function.
Read our pages on:
Taking Supplements and Which Ones Are Right For You

Benefits of Co Enzyme Q10 (CoQ10)

Arabinogalactan for your immune system

Colostrum for your immune system