Personal Trainer Certification With Pinnacle Career Institute
Personal trainer certification through the Pinnacle Career Institutes' Professional Fitness Institute is designed to equip students with the knowledge, abilities and hands-on skills needed to start successful careers as Certified Personal Trainers.
Pinnacle Career Institute Online Fitness Trainer Program is designed with working adults in mind. You will be getting the same training with the online fitness trainer school that you would in the classroom but with the flexibility to do course work on your own schedule at home.
With a 10-month Personal Trainer Certificate Program you will be prepared to start your career in less than a year. It is possible to complete the course in less time if taken online.
What to expect as a student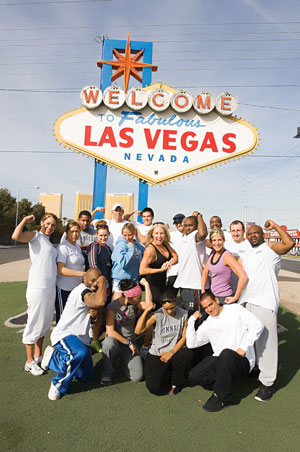 PCI students are taught to perform a variety of exercise-related assessments and tests, design safe and effective exercise programs, implement safe weight loss/gain programs, and be proficient in a variety of business-related skills. These skills are intended to prepare you for work in a fitness center, corporate gym or your own personal training business. PCI has an extensive collection of fitness equipment. It ranges from free-weight equipment to treadmills and elliptical machines to Nautilus Nitro machines as you advance in the program.
Pinnacle instructors all have real life experience in the subjects that they teach.
Las Vegas Boot Camp
The PCI personal fitness training curriculum includes a week-long, intensive boot camp in Las Vegas, Nevada. You will receive instruction from Jay Cutler – 3-time consecutive Arnold Schwarzenegger Classic Winner and 2-time consecutive Mr. Olympia winner – and other top personal trainers!
Certification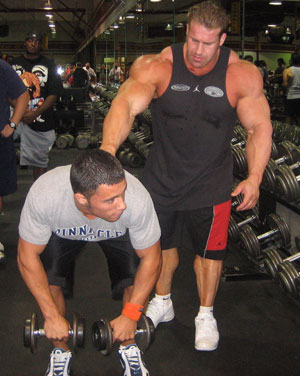 You will have the opportunity to earn personal trainer certification through the National Strength and Conditioning Association (NSCA).NSCA personal trainer certification is awarded to qualified personal trainers. In order to earn the certification, a personal trainer must design safe and effective exercise programs. They must also provide guidance to help clients reach their personal fitness goals.
Financial Assistance
Pinnacle Career Institute has a financial aid office set up to help you apply for financial assistance. The process is begun by filling out a form on their website.
Career Placement
Pinnacle seems to place a strong emphasis on helping students to find a job upon completion of their program. Here is a partial list of employers who hire PCI Personal Trainer Program graduates.
24 Hour Fitness
Bally's Total Fitness
Fit For Life
Lifetime Fitness
YMCA
Fitness Trainer Program offered at the following location(s):
* Kansas City, MO. north campus
* Kansas City, MO. south campus
* Lawrence, KS campus
* Online campus
Request more information directly from Pinnacle Pinnacle Career Institute - Online Personal Trainer Certification
Other Campus Programs
| | |
| --- | --- |
| Business Administration | Associate of Occupational Studies |
| Health Information Technology | Associate of Occupational Studies |
| Information Technology | Associate of Occupational Studies |
| Medical Billing and coding | Associate of Occupational Studies |
| Personal Trainer | Associate of Occupational Studies |
| Personal Trainer | Certificate |
| Wind Turbine Technician | Certificate |
Return to Recommended Fitness Trainer Schools
Inspirations Personal Training Home Page:
Let Cindy be Your Personal Trainer