Let Bryan College Be Your Fitness Trainer School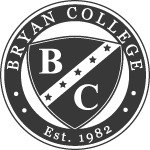 Bryan College offers a Personal Trainer diploma program that can be completed in 60 weeks.
Bryan offers personal training courses at their campuses in:
Rogers, Arkansas and Springfield, Missouri.
and Los Angeles
and LA Online Campus
The course is designed to teach students the skills necessary to become a leader in the growing fitness industry.
Bryan prides itself on providing courses that are directly related to their students' field of study, providing relevant information, skills and knowledge. You are not required to take unnecessary courses.
You will be instructed in all the necessities to become a personal trainer including industry terminology, biomechanics, and biomechanical and exercise physiology, as well as techniques in office management, records management, lifestyle and health, nutrition, athletic training, psychology, and sports medicine.
The Personal Trainer diploma program will give you a good footing in the fitness industry – and for those who are interested, earned credits can be transferred to the Exercise Specialist Occupational Associate degree program.
Bryan College's Personal Trainer program will teach you:

* Physical fitness office management
* Physical fitness records management
* Maintenance of lifestyle and health
* Nutrition and weight management
* Physical training programs and techniques
* Psychology used in physical fitness
* Sports medicine
* Industry terminology
* Biomechanics and exercise physiology
* Legal requirements associated with the fitness industry

* Some courses offered online only
Career Services
This college tries to make sure that you receive a focused, industry-relevant education that prepares you for a career in your field of study. But, as the job search process is also important to succeeding in a new field, Bryan offers a wide array of career services to help you locate and interview for the job that's right for you.
The Career Services office at Bryan College is dedicated to assisting graduates in securing positions within their chosen fields.
The following services are available to you:
* The following services are offered to alumni for life.
* Job opening postings for students and graduates
* Career development classes
* Assistance updating graduate resumés
* Job referrals
* Learning job search strategies
* Learning how to prepare resumés and cover letters
* Learning interviewing skills
* Help finding a rewarding career
Student Financing
Student financing options are available, and financial aid is available if you qualify. Staff will help with this process, and you'll know your financing status shortly after making application with the Student Finance Planner.
Click here to obtain further information from any of the Bryan College campuses Bryan College Information Request
Other Course options:
Business Administration, Business Administration & Management, Clinical Medical Assisting, Computer Information Systems - Networking, Computer Network Specialist, Computer Programming, Exercise Specialist, Gaming and Robotics, Gaming and Robotics Specialist, Medical Assistant, Medical Office Assistant, Personal Trainer, Travel and Tourism, Travel & Tourism Specialist